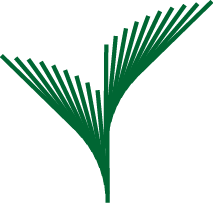 Consulting services for higher education, philanthropies and the nonprofit sector
Principles
Managing change is the principal challenge to even the most effective organizations.
These are challenging times for higher education and non-profits: the competition for resources has never been more intense, and the window for success has shortened considerably.
The most successful organizations are mission-focused, reflective and strategic; they know whom they serve, and how they intend to evolve and improve.
The right consulting partner can bring strategic clarity and objectivity, and help good leaders and staff build institutional capacity.
Jack Oldham, Ph.D.
Experience
Massachusetts Institute of Technology (1981-90, 2002-2012)
20 years in Resource Development
associate director of development office
director of development services
director of foundation relations (foundation support to MIT exceeded $748M in eight years)
senior strategic advisor to Vice President (capital campaign planning)
capital campaign experience
Oldham & Associates
10 years as an independent consultant (1992-2002)
worked with more than 30 clients, mostly higher education and non-profits
led institutional assessments, strategic planning processes
led evaluation studies on behalf of universities and the foundation community
Bryant University, Smithfield, RI (1990-92)
associate vice president for institutional advancement
director of development
taught Complex Organizations in the MBA program
St. Joseph's University, Philadephia, PA (1976-81)
assistant professor of sociology
associate department head
vice president of Faculty Senate
coordinator of academic computing
taught graduate course in Organizational Behavior and Sociology of Higher Education
Education
Ph.D., Rutgers University, 1976 (Sociology/Organizational Behavior)
B.S., Seton Hall University, 1970
Services
Support for Resource Development
organizational assessment and benchmarking
organizational design
metrics
planning
training and staff development
capital campaign planning
case development
Support to the Foundation Community
strategic planning
evaluation services
philanthropic due diligence studies (pre-grant and pre-renewal)
Support for Smaller Institutions
governance and board development
strategic planning
building institutional capacity for fundraising
Clients
Education
Skolkovo Institute of Science and Technology (Moscow, Russian Federation)
Department of Resource Development, Massachusetts Institute of Technology
Center for Technology Development and Policy, Massachusetts Institute of Technology
Rutgers University, Bureau of Economic Research
Dartmouth College (NH) *
Oregon State University
Marian College (IN) †
Bryant University (RI)
Orchard Country Day School (IN) †
Franklin College (IN) †
Westminster College (MO)
University of Baltimore
Worcester State University (MA)
Westminster School (TN) †
Oregon Graduate Institute (merged into Oregon Health & Science University)
Rensselaer Polytechnic Institute *
Eliot Montessori School (MA)
Foundations
The Lilly Endowment, Inc. †
Robert W. Deutsch Foundation (MD)
The Lacy Foundation (IN) †
Foellinger Foundation (IN) †
Ball Brothers Foundation (IN) †
Non-Profits
American Burn Association
Indianapolis Zoo †
Indianapolis Symphony Orchestra †
Zoological Society of Houston
Indiana Youth Institute †
YWCA of Topeka‡
West Suburban YMCA (MA)
Government Studies and Systems, Inc. (Philadelphia, PA.)
---
* - with Marts & Lundy
† - with Johnson Grossnickle and Associates
‡ - with Laudick/Brown & Associates
PO Box 6463
Holliston, MA 01746
United States


jack.oldham144 (skype)
Contact Us